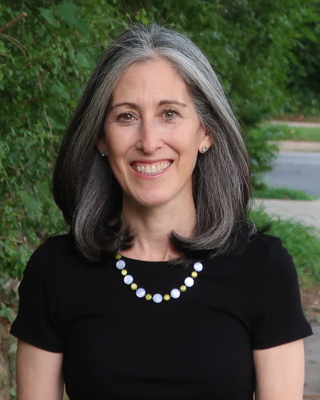 Welcome. I am a psychologist licensed in the District of Columbia, Maryland, Massachusetts, New York, and Virginia. I see children, adolescents, and adults with a variety of difficulties including but not limited to:
grief and loss

anxiety

depression

school stress, anxiety, and refusal

relationship difficulties

parenting difficulties

Crohn's Disease and Ulcerative Colitis

chronic illness
As a compassionate, interactive therapist, I provide a confidential and supportive environment. Together, we work to achieve a greater understanding of problems and facilitate solutions and opportunities for personal growth.
Trained in psychodynamic theory, I practice goal-oriented therapy, integrating complementary therapy approaches and techniques as needed. I provide short- and long-term psychotherapy working to meet goals that we collaboratively set and reassess through the course of our work together.  I help to identify long-standing behavior patterns and perceptions that may no longer be beneficial or relevant in current relationships and offer support for moving in new directions.